FHWA Rescinds 1916 Proprietary Product Rule
Innovative products can now be used!
States can now use patented or proprietary products for federally funded projects, boosting new technology investment and highway quality. Why is this so important for your projects?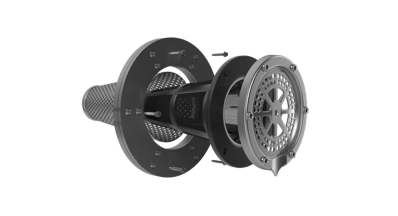 An old proprietary product rule established in 1916 by the U.S. Department of Transportation's Federal Highway Administration restricted states from using patented or proprietary products for federally funded construction projects. These products had the potential to improve the safety and quality of roadways. The former U.S. Secretary of Transportation James Burnley stated "…If (a product) has any intellectual protection at all, the states have to jump through so many hoops to get an exception to use these products that they just don't do it." [1] This has been a "roadblock to innovation" according to American Road & Transportation Builders Association President, Dave Bauer. [2]
The repeal of this rule, taking effect on October 28, 2019, can have a great impact on transportation infrastructure across the nation. Products and technology can now be used to extend asset service life, quality, and safety of infrastructure for federally funded projects. According to the Federal Highway Administrator Nicole R. Nason, "This final rule promotes innovation by empowering states to choose which state-of-the-art materials, tools, and products best meet their needs for the construction and upkeep of America's transportation infrastructure." [1]
Maintainable weep hole filters are an innovative product that can extend asset service life quickly and inexpensively. Jet Filter System is excited to pursue opportunities in this market and help create a more innovative highway and bridge infrastructure system.
Official Ruling information can be found on the FHWA website.
References:
[1] https://www.forconstructionpros.com/asphalt/article/21084878/fhwa-repeals-103-year-old-proprietary-product-rule
[2] https://www.artba.org/2019/09/26/repeal-of-proprietary-products-rule-heralds-era-of-product-innovation-and-safer-highways-and-bridges/