Michigan DOT Publishes Jet Filter Test Results with AASHTO-APEL

Michigan DOT and Jet Filter System completed a successful 2 year product demonstration of Maintainable Weep Hole Filters. These results are now published on the AASHTO Product Evaluation List under DOT Evaluated Products.
AASHTO stands for American Association of State Highway and Transportation Officials. The organization provides guidance and standards for construction products for America's transportation infrastructure.
Every year, new products are developed to improve roads and bridges, reduce construction costs and provide longer service life.
Michigan DOT & Jet Filter Systems installed 52 weep hole filters into the exterior walls of a twin barrel box culvert running under US-31 along the Macatawa North Branch. The demonstration project tested multiple filter sizes, configurations and filter fabrics. Based on the results, Michigan DOT published a state-wide special provision allowing for the use of Maintainable Weep Hole Filters on any new or existing retaining wall.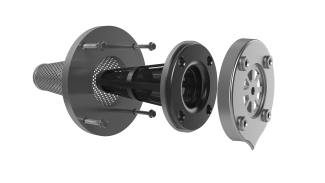 The Maintainable Weep Hole Filter by Jet Filter System is a breakthrough technology that transforms retaining wall drainage and extends the life of any new or existing wall.
Extend the life of your wall to preserve your investment! Contact us today for more information: 1-800-475-2029 or info@jetfiltersystem.com.